Acrylic Engraver Application
Acrylic products include acrylic sheets, acrylic plastic pellets, acrylic light boxes, signboards, acrylic bathtubs, acrylic artificial marble, acrylic resins, acrylic (latex) paints, acrylic adhesives, etc. There are a wide variety of products. Acrylic, also known as PMMA or Acrylic, is derived from English Organic Glass (plexiglass). It is an important plastic polymer material developed earlier. It has good transparency, chemical stability and drop resistance, and is easy to dye. , easy to process, beautiful appearance, widely used in construction, furniture, advertising and other industries.
CHUKE can offer you the CO2 laser marking machine and UV laser marking machine for your Acrylic work.
How CHUKE CO2 Laser Makes A Perfect Woodmark
● 

CO2 Laser Marking Systems

The carbon dioxide laser marking machine is used to mark the acrylic sheet, which can mark exquisite patterns and characters in a relatively short time, and the marking lines are fine and beautiful, and do not pollute the raw materials. The computer-controlled galvanometer changes the optical path of the laser beam to achieve automatic marking.
● 

UV Laser Marking Systems

Under normal circumstances, the power of the UV laser marking machine is relatively small, but it is more convenient.
Compared with other laser marking machines, the UV laser marking machine adopts a cold working process. "Erosion" effect, "cold processing" (ultraviolet) photons with high load energy can break the chemical bonds in the material or the surrounding medium, so that a non-thermal process occurs in the material, and the inner layer and nearby areas do not generate heating or thermal deformation, etc.
The finished material has smooth edges and minimal carbonization, so it is perfectly fine and thermally affected.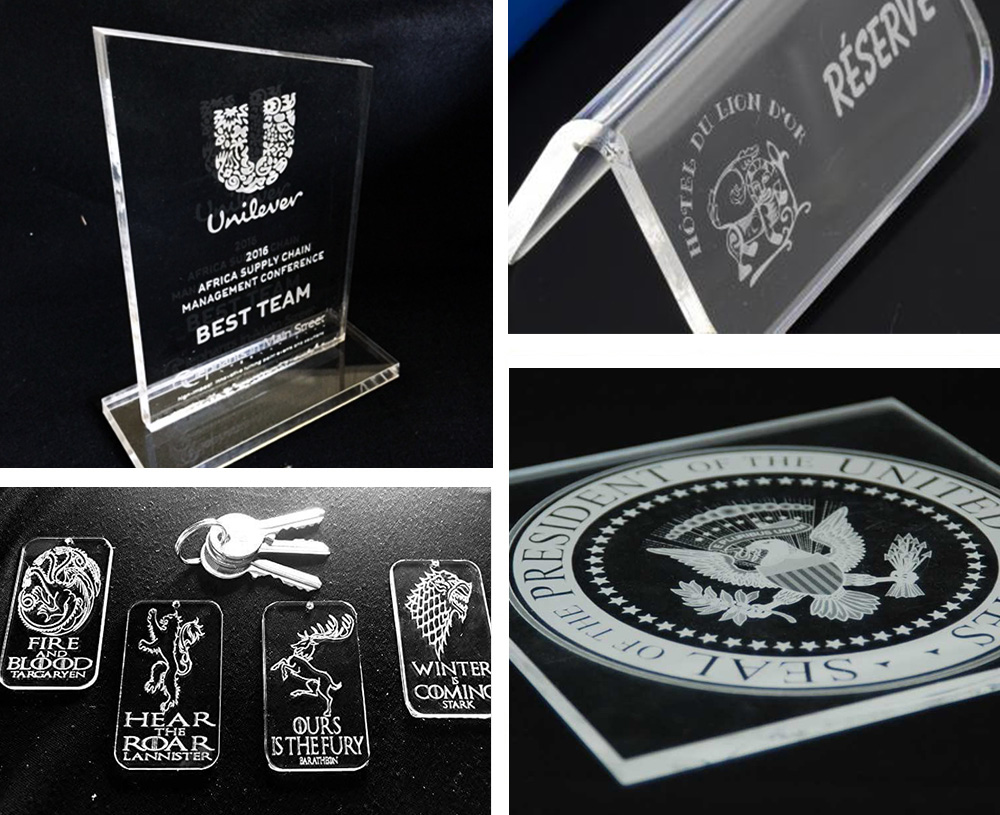 Recommended Acrylic Engraving Machine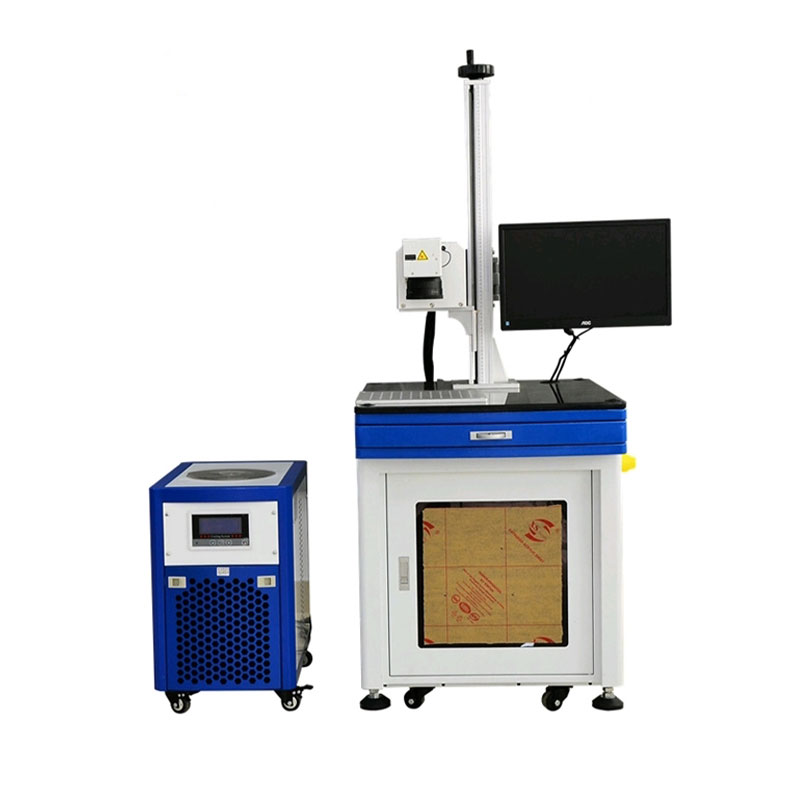 UV Laser Marking Machine 5W 8W 10W For Glass Bottle Cup Marker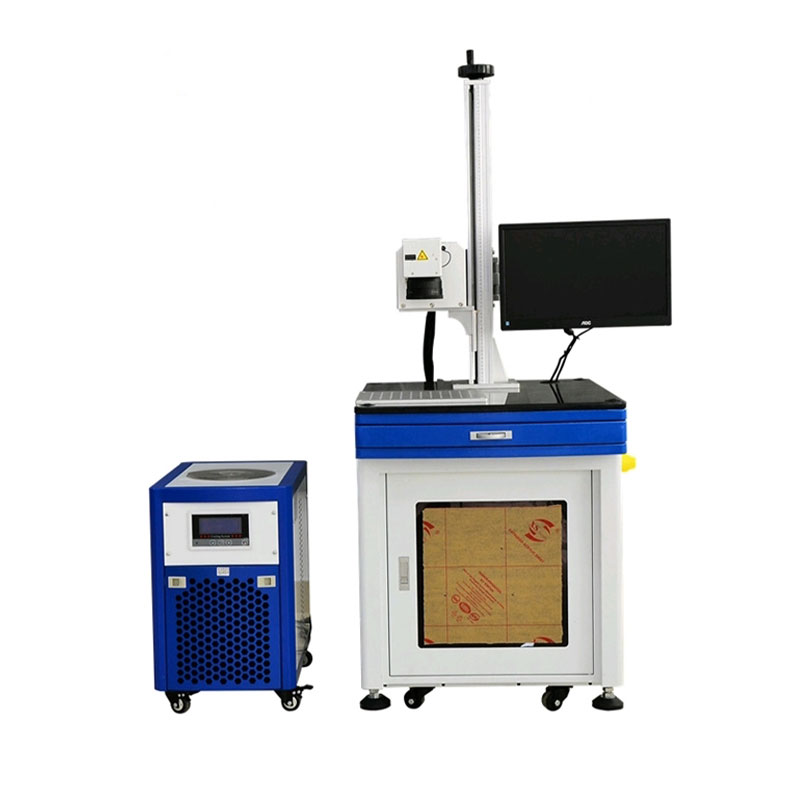 UV Laser Marking Machine 5W 8W 10W For Glass Bottle Cup Marker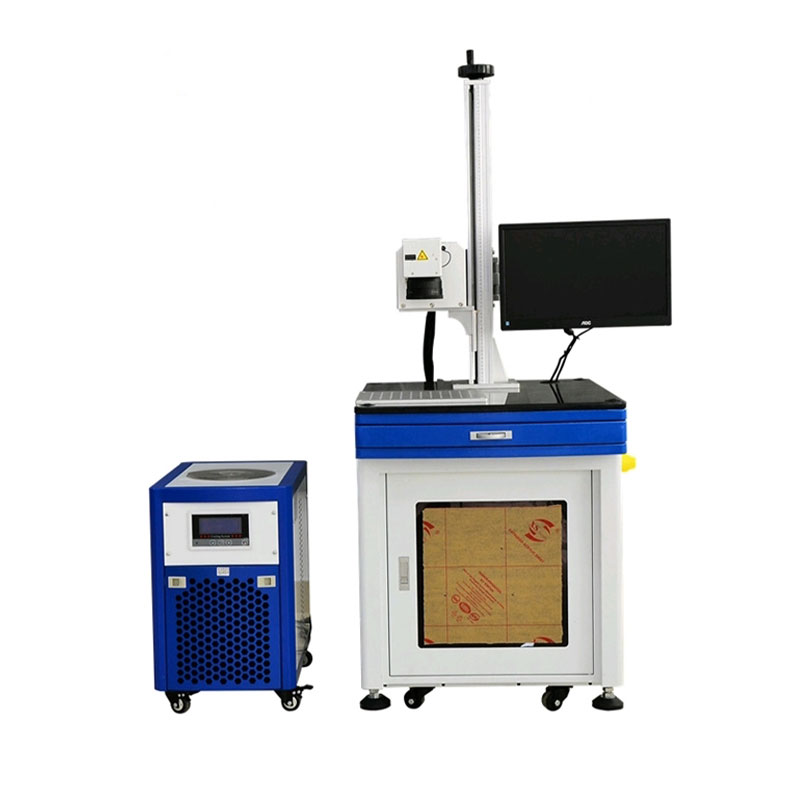 UV Laser Marking Machine 5W 8W 10W For Glass Bottle Cup Marker